About Sona Villa!
Sona villa is like a Swiss chalet with cladding of pinewood and walls are made of french windows with glass panes from top to bottom and covering 3 sides. This allows a panoromic view of the surrounding lake from inside. It is perched on a hill surrounded by the huge Muldhe lake, in a quaint little village of Ambalpad, nestled in the midst of hills and abundant greenery. Home to a wide range of flora and fauna,like the peacocks, horn bills, and multitude of different birds and butterflies including the kingfishers and you will never tire of watching the browny eagles swooing on the lake for fish.
Our featuresLittle things make us best in town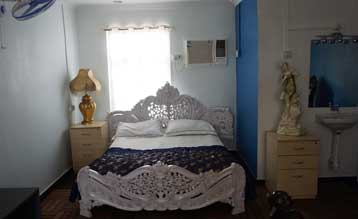 Sona Villa essentially consists of a picturesque rustic bunglow with tiled roof and walls of glass windows from where you get a beautiful view of the surrounding lake stretching all around. The walls are clad with pine wood and the antique interior gives you a feel of a swiss chalet...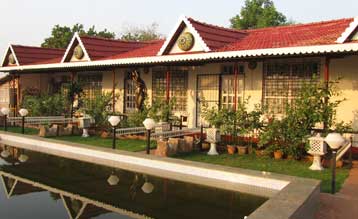 Adjacent to the villa are four thai cottages facing the pool for the guests. Decorated with colonial and antique furniture like carved beds, chequered wooden flooring, Victorian sofas, consoles, dinning tables etc. There is a classic wooden deck overlooking the lake and a sit out with tiled canopy to enjoy your drinks and dinner in the midst of nature.
This NYC historical landmark in the heart of the Theatre District has been serving up suds and down home pub food since 1892, surviving prohibition by renting the front of its then Rockefeller Center façade to Greek florists, while the Hurley brothers ran a speak-easy in back.

You might not find dragon meat on the menu, but you'll find pretty much anything else that walks, swims or flies, cooked up in more ways than there are people in the Guangdong province. This Midtown mainstay has a 20-year history of delivering mouth-watering and Cantonese style chow.

The world's a big, big stage for this notorious deli smack in the middle of the theatre district, infamously famous for its over-the-top corned beef and pastrami sandwiches, chopped liver, blintzes, celebrities, salami, smoked fish and New York's finest cheesecake.